3/20/2020
We have suspended all flying until further notice. Thank you for your understanding.
If you are able to, please help do your part to make someone else's life better today - beyond social distancing, how about volunteering, taking the time to talk to someone who needs company, or anything else that can help make a difference? We are currently using our industrial sewing machines to make medical facemasks for healthcare workers in highly affected areas. We're all in this together.
---
3/13/2020
Due to the COVID-19 outbreak, to ensure the health & safety of our guests, we are discontinuing all shared basket flights for the foreseeable future. We will continue to offer and operate Private Flights for two to ten people so that your party will be the only passengers on board the balloon.
We are extending a 25% discount to all Private Flights during this time - enter "CORONA" in the coupon code box when making your reservation if it is not already pre-applied (all "BOOK NOW" links should automatically include the discount). Most customers with existing reservations will not be affected.
We are taking additional precautions to keep everyone safe. Before and after each flight, all vehicles & equipment that passengers may contact will be sanitized. The pilot and crew chief are self-isolating at their homes and will only be coming out to perform necessary flight-related duties.
We have also suspended our normal 72-hour cancellation policy during this time. Any passenger who must cancel a flight for any reason (we're looking at you, travel disruptions), even at the last minute, may do so without financial penalty. No refunds are ever required since we don't charge your credit card upfront.
I apologize for the inconvenience these changes may cause, and I thank you for your understanding. Stay healthy out there, and hopefully this won't have to go on for very long!
Jon Radowski, Owner & Chief Pilot, Apex Balloons
Apex Balloons is a professional hot air balloon company offering premier hot air balloon rides in Phoenix/Scottsdale, Arizona. We launch our Phoenix balloon rides seven days a week from October through May, with balloon flights scheduled daily at sunrise, weather permitting. Sunset flights are available from mid-November through mid-March. We specialize in private balloon flights for two or more guests, as well as group balloon excursions for up to 30 or more passengers.
Our Phoenix hot air balloon rides offer scenic views of the rugged desert landscape of Arizona. We'll have the ultimate vantage point of the Sonoran Desert from our balloon over North Phoenix as the sun wakes up the day or gently sets on the horizon. Wildlife is in abundance in certain areas, and we'll often see quail, jackrabbits, cottontails, and sometimes the occasional coyotes, mule deer, javelina, roadrunner, and others from our hot air balloon's basket!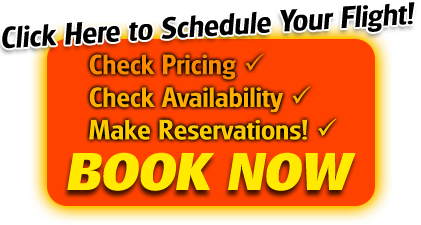 Please take the time to read all the information on our website - most of the typical questions you'll probably have (like pricing) are answered on the Balloon Rides Page and the FAQ/Information Page. If there are any questions that aren't answered, please call us toll-free at 1-877-9-HOTAIR (1-877-946-8247) or locally at 602-903-7246 and we will be more than happy to help.
Some Of Our Services
About Us
Jon Radowski, the owner and chief pilot of Apex Balloons, has been involved in ballooning essentially his entire life. His interest took off at the age of two when attending a balloon festival with his family. Jon knew from a very early age that he would become a balloon pilot as soon as he grew old enough.
After the magic of his first flight, he became a student pilot at the minimum age of 14, designed and built his first hot air balloon at 17, earned his private pilot certificate later that year, and became a commercial pilot at 19 to begin ballooning as a full-time career. In addition to flying balloons, Jon is a certificated hot air balloon repairman/inspector, and also designs and builds hot air balloons and airships. Take a look at what's on the drawing board at the design & manufacturing end of Apex Balloons.
Jon now has more than 21 years of experience flying hot air balloons of all shapes and sizes. For years, he commanded one of the world's very tallest hot air balloons, the Space Shuttle Patriot. Towering at a height of nearly 190 feet and with a wingspan of 115 feet, the shuttle balloon is three times taller than most balloons and twice as wide! Jon has flown some of the largest passenger balloons in North America, corporate balloons, and numerous special shapes.
In addition to balloons, Jon is also certificated to fly airplanes, hot air airships, gliders, and powered paragliders, and he occasionally skydives from some of these. He has flown in over 22 different states as well as Canada, Mexico, Australia, Switzerland and India. He has a natural skill at flying balloons and takes considerable pride in his unblemished safety record, with thousands of happy passengers flown without a single injury. Jon is also a hot air balloon flight instructor and has trained a number of students through to their private and commercial hot air balloon pilot certificates.
Jon's careful attention to detail, consideration for the enjoyment of guests, skill at controlling the balloon, and commitment to safety will ensure that you have a most incredible flight that will be remembered forever. Join us up there!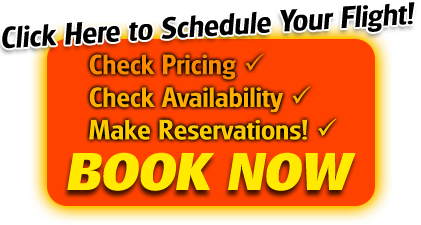 Arizona Hot Air Balloon Rides with APEX Balloons / Hot Air Balloon Rides in Phoenix Arizona / Advertising with Hot Air Balloons in Phoenix & Scottsdale / Frequently-Asked Questions about Ballooning in Phoenix/Scottsdale, AZ / Arizona Hot Air Balloon Photos / Web Links to other Hot Air Ballooning Sites / Contact APEX Balloons for Hot Air Balloon Flights in Arizona